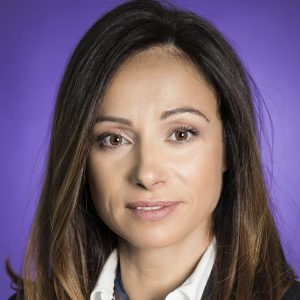 Anna Rizova
Partner at Wolf Theiss
Anna Rizova is a Partner at Wolf Theiss Sofia and one of the most established lawyers on the market. Anna's energy sector career started at the Kozloduy Nuclear Power Plant (KNPP) in Bulgaria where she actively participated in the negotiations for the modernization of Units 5 and 6 of KNPP. She has had a central and unique role in Bulgaria's landmark transactions in the last two decades. Her expertise in the energy sector (renewables, gas & oil, power generation) covers a broad range of energy matters including Bulgarian and EU overall regulatory framework, financial incentive mechanisms as well as project-related contractual arrangements and transactions.
Her long-lasting experience in the energy sector in recent years  has progressed by leading the team which advised South Stream Transport BV, the Dutch registered entity which is developing the offshore section of the South Stream Gas Pipeline Project passing through the Black Sea– the most complicated, the most complex and the most expensive energy project in Bulgaria and the South East Europe region ever.
She has also advised on a wide range of regulatory, competition, commercial and IP/IT matters in a number of industries. Anna used to be the head of the EU & Competition department of the Bulgarian Telecommunications Company (BTC) and advised on IP and IT, regulatory, and competition matters, data protection compliance, advertising campaigns and pricing policies.